Free Events in Los Angeles
Los Angeles has finally reopened. Though we are all following regulations such as wearing a face mask indoors we appreciate the freedoms that we are offered. In addition to theatres, many indoor spaces are beginning to open up. Since, we've been cooped up in our homes for so long, it is only natural that we want to branch out and explore all that Los Angeles has to offer. That's why theLAShop is here! Here's what's open this summer! 
CicLAvia
CicLAvia is a festival in Los Angeles that invites bikes, tricycles, skateboards, strollers, and any other vehicles without engines to enjoy an area of car free roads. Each year the routes change a bit to adapt to the times. Routes have been known to be in Downtown L.A and San Gabriel Valley alike! These bike routes often feature music, street performances, food trucks, and other surprises along the way. The city usually welcomes the bike routes with restaurant specials and deals for participants. 
Griffith Park Free Shakespeare Festival 
Are you a fan of old school theatre? Enjoy an outdoor Shakespearian experience when you visit the historic Old Zoo in Griffith Park. The Independent Shakespeare Co. presents a series of Shakespeare performances on a weekly basis. Enjoy nature as the audience is invited to sit on the grass and relish in a lively performance!  
Boat Cinema
Still concerned about social distancing, but still want to get out and enjoy the summer air? Consider renting a boat for Boat Cinema! Built like an old school drive-in theatre, Castaic Lake showcases a private screening to those who want to spend an evening on the water. Either pack food from home or order a pizza delivered directly to you by boat! 
Smorgasburg L.A 
Hungry? Have a taste of Los Angeles! Smorgasburg L.A was cancelled in 2020, but is reopening in 2021 with more than a dozen new vendors! Each Sunday, you can feast on dozens of food vendors. Try out several restaurants located in ROW DTLA! This summer, the Smorgasburg features over 75 food ventures and culinary retailers to try! Make a full day from this event and save room for craft beers and michadas as well.  
Puppet Up! Uncensored
Adult Puppet shows are fun and hilarious! Leave the kids at home because you never know what will happen during these puppet improv shows! "Puppet Up! Uncensored" is a fabulous celebration of puppeteering talent, music, adult jokes, and fun times. Explore the world of puppets when you get a secret look behind the scenes! 
Cinespia Cemetery Screening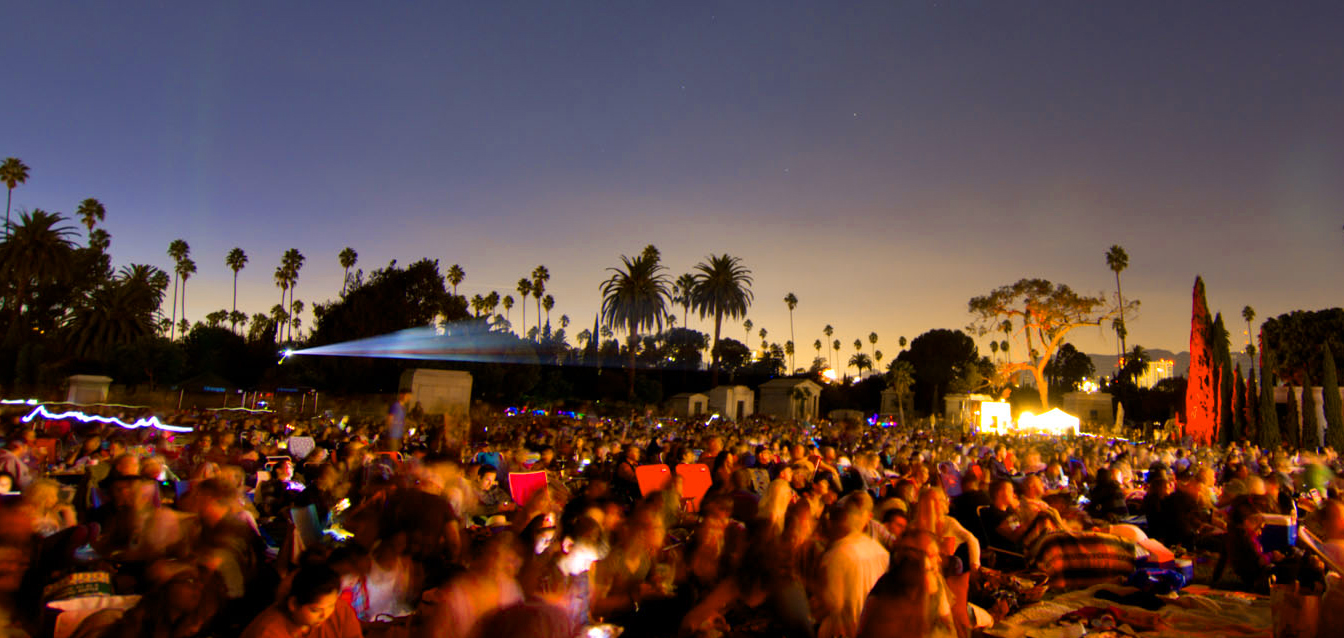 The Cinespia Cemetery Screening is an annual attraction that summons hoards of movie-lovers. Each year, Cinespia brings classic cult favorites to the hallowed resting place of such Old Hollywood greats, and after a spring spent as a Griffith Park drive-in (where you'll still find some picnic-style events), the series is headed back to the cemetery.
Pack a boozy picnic, pose in the photo booth and enjoy DJ sets, dance parties and all sorts of other magical mischief that'd otherwise be strictly forbidden behind the cemetery gates. It's an L.A. rite of passage, a quintessential summer experience and one of the best film venues in the city. Just be sure to get your ticket early, arrive early, pee early… it's a popular affair, to say the least.
Enjoy the Summer with TheLAShop 
We have a lot to be thankful for this year. In 2021, it is more important than ever to spend time with the ones we love. Connect with your family and friends virtually this year. 
Many statewide restrictions are put in place to keep us healthy and protected. Though this change may take some time to adapt to, it does not mean that we still can't enjoy our current lives. Spend this time safely with your immediate families, and appreciate the time you have together. 
What is the LA lifestyle?
Los Angeles is known for our sunshine, fashion, and staying up to date with the latest modern trends. Living the Los Angeles healthy lifestyle is easier than you think. You simply have you find your tribe and go with it! Whether you're interested in lifestyle pets Los Angeles, the yoga lifestyle of Los Angeles, the Los Angeles fitness lifestyle, or the luxury lifestyle in Los Angeles we have the merchandise for you! Check out our inventory and get a taste of the hip and trendy Los Angeles lifestyle! 
    Join theLAShop Rewards Membership Program to earn points and save money on purchases on home essentials. As a theLAShop Rewards member, you will make 1 point for $1 spent at our online store! Receive a $5 to $30 coupon when you purchase from our website.
Point value is based on the purchase; the more you spend, the more you save.