Stocking Stuffer Ideas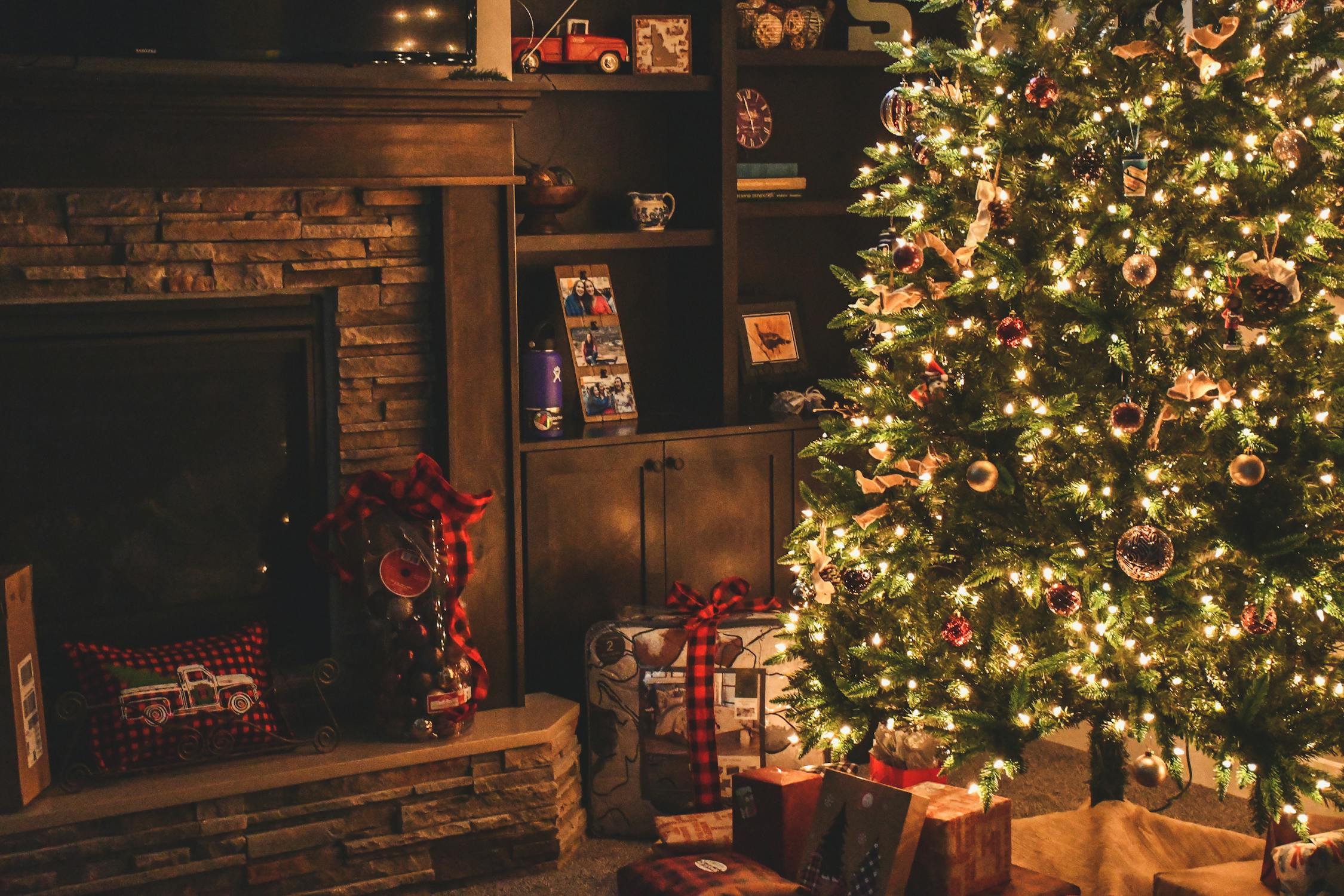 The tradition of stuffing stockings on Christmas Eve is believed to have originated from the legend of Saint Nicholas hiding gold coins in the sock of a good man in need, who refused to accept charity. To honor this story, children in Europe used their everyday socks to treat each other with small toys, candy, or fruit. Years later, the custom continues where American families commonly hang thicker, Christmas stockings, and fill them with tiny presents. However, just because the presents are smaller, doesn't mean they still can't be great! Here is theLAShop's list of the perfect stocking stuffer items! 
A Mini HD Projector
Who doesn't like to be entertained? A mini HD projector is a great gift because it allows you to bring an entire entertainment system wherever you go! Watch a movie while camping, play video games in your backyard, or enjoy your favorite T.V show at the beach. HD projectors can not only be used as an all-in-one entertainment center but as a form of decoration as well. 
HD projectors can be used to create beautiful, holiday window displays.  
Colorlight Pro Smarter Kit
These DIY 10 light-up touch blocks fit together easily so you can create any shape you want. The blocks have the capability or ranging between 16 million colors and 3 color selection modes. Perfect for any desk, home, or office, these beautiful lights can be set to light up by senor, or by the sound of music. The seamless technology links up to your smartphone and can be customized through the easy to use app. 
Portable Deep Tissue Massager    
These days, many of us miss the activities we use to enjoy such as going to the spa, or getting a massage. Thankfully, there is a way to bring the spa home with you. By using an electronic deep tissue massager you can relieve the tension in your muscles. Our handheld massager has 3 different speeds so you can heat your muscles and reduce muscle stiffness. 
Ratcheting Wrench Spanner Kit 
If you know someone who enjoys fixing projects around the house, then you need to give them a wrench spanner kit! This bag neatly packs all of your tools in one convenient area so you can easily complete your DIY project quickly and efficiently. 
Happy Holidays 
TheLAShop is celebrating this season with our 12 Days of Christmas Sale! 


12 Days. 12 Products. Your Pick. 
Take 50% off selected items! 
Step 1: 
Pick which products you want for Christmas! We'll put them on sale! Get 20% off your selected inventory
TODAY
by taking our
30-second survey
to ensure your top picks make our list.  
Step 2:
Starting from
December 1st through December 12th
, you can take
50% off the selected items
from our inventory! 
Choose between deep fryers, electric bicycles, makeup cases, HD projectors, and more! The 12 items with the most votes will be marked down during our sale.
Step 3: 
Pay close attention to our Facebook and Instagram accounts for up to date information and announcements.
This year, we have a lot to celebrate. Show your loved ones that you care by giving them something they can appreciate- and save while doing so. 
Follow us on Social Media for more Coupons, Sales, News and Announcements