High Demand Jobs In California 2021
The worldwide emergency in 2020 has changed life as we know it. As we continue through 2021, we must adjust to the "new normal". Whether we continue to wear face-coverings, practice physical distance, or get treated with the latest vaccine, we must make lifestyle adjustments to keep ourselves and others safe. Due to statewide regulations many industries have faced a myriad of challenges. While some businesses have shut down, others have been forced to change the way they operate. In this article, theLAShop will be discussing high demand jobs in California, 2021. 
California 2021 Job Market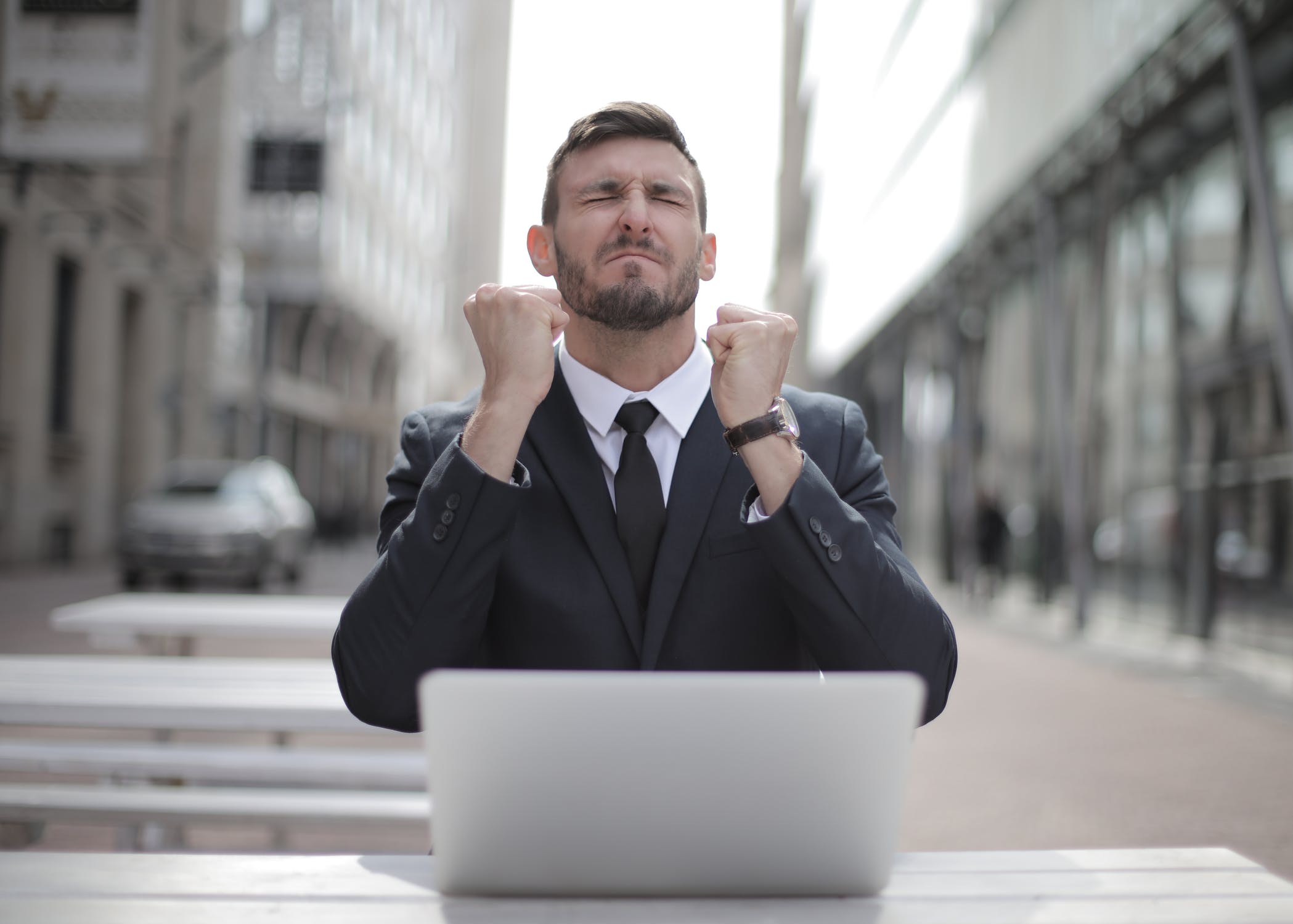 As expected, unemployment claims in California have been on a rise since the worldwide emergency. In fact over 71,000 initial unemployment claims were filed during the week ending May 15th alone. While some jobless residents were able to receive approximately $300 a week, there are some who have suffered without receiving any benefits at all.  
Like the rest of the world, the California job market suffered during this worldwide travesty. Though California is predicted to lead the nation in potential job growth, it is assumed that this change will happen in 2023. According to economist Jerry Nickelsburg, the director of the Anderson Forecast, "Although the timing may be offset with California beginning a significant recovery later than some other states, we expect the California recovery to ultimately be, once again, faster than the U.S.,"
Jobs and Businesses that Have Suffered the Most in 2021 
Many states have placed restrictions on businesses in order to ensure the safety of the public. Some of these restrictions include but are not limited to: maximum capacity, physical distancing rules, frequent and more detailed cleaning routines, face-covering mandates, and other safety sanctions. Whether businesses are limiting their customer intake or having trouble shipping items, this has cost many businesses a lot of money, time, and staff. Some industries that have suffered the most include: 
Airlines

Leisure Facilities

Oil & Gas Drilling  

Auto Parts and Equipment

Restaurants
Growth of New Businesses
Unfortunately, due to many major cutbacks, several Americans have been laid off. Though unexpectedly losing their jobs has caused many to suffer, others have used this opportunity to follow their dreams. As the entire world slowed down, many ex-workers have decided to follow their passions and start their own businesses. 
Starting your own business is not as difficult as you thought, nor does it require much capital- depending on your type of business. Many business owners are starting off small businesses by becoming independent contractors or sole proprietors. This usually means that the owner of the business is also their only employee. According to recent data from the agency, at 8.2 percent in November, California's unemployment rate is at the lowest level it has been since 5.5 percent in March 2020. November also marks the sixth straight month the unemployment rate fell below the all-time unemployment rate high of 16.4 percent set in April and May of this year.
Listed below are some of the fastest growing independent industries we can help with! 
Traveling Beautician    
Due to maximum capacity and physical distancing rules the beauty industry has suffered tremendously. Though the demand for hair stylist, nail technicians, and makeup artists has not diminished, state rules have interfered by limiting the amount of people allowed inside of salons. For this reason, many beauticians have decided to take their business on the road! 
As an independent contractor, you can take your services directly to the customers! All you need is the right equipment. Many beauticians are using mobile makeup cases to store all of their beauty needs! These foldable workstations are wheeled for portability and convenience. Advanced makeup stations not only have lockable drawers for all of your materials, but they also have USB ports and BlueTooth capability so you can play your favorite music while working. Our advanced makeup workstations also feature large LED bulbs and mirrors so your customer can feel like a star as you prepare them for their event. 
All-In-One Office
In 2021 we all understand the importance of technology, especially when it relates to your business. Regardless of the type of company you own, or start, you need a reliable way to process transactions, keep track of records, and print valuable information. If you are conducting any type of business, you're going to need a mobile office. 
Our portable workstations are compact and sturdy enough to carry everything you need to properly run your store. These workstations have room for a computer monitor, keyboard, desktop, and printer so you have everything you need. Use a workstation outdoors, in warehouses, malls, or anywhere else you may need to process transactions. 
Personal Trainer
Gyms have also been severely impacted by the recent world concern. Not only were most gyms completely closed down, but the ones that were open are under strict regulations. While some gyms ask that their guests remain physically distant and clean equipment after use, others are asking that guests wear uncomfortable face coverings. To avoid the hassle of the gym many gym rats are building their own home gyms, but although they may have the equipment, they do not have the knowledge, which is where personal trainers step in. 
As a personal trainer, you can bring your business directly to the door of your customers. Now is your chance as many people are looking to lose the weight they gained during isolation. Personal trainers do not need much equipment to get the job done, however, due to state regulation it is a good idea to take your workout outside. 
There are many lightweight tools at a personal trainer's disposal but the most important when working outside is a gymnastic mat. Air filled gymnastic mats are filled with air and generally more comfortable than yoga mats. This gives you and your client the opportunity to exercise wherever you like, regardless of the terrain. Using an air track gymnastics mat allows you to stretch easily on the pavement, beach, grass, or any other ground that is available.  
Photography/ Media Entertainment 
Many people are using their time in isolation to follow their passions and turn their hobbies into careers! Now that we have time to follow our dreams all we need is equipment, practice, and a client base. TheLAShop can help you get started with everything you need to start your entertainment business. 
Photography Equipment. Photography is just as much about skill as it is about the quality of equipment you have. An HD sports camera is just the first tool in your basket, but you need much more to take your business to the next level. Proper lighting, clean backgrounds, reflectors, are just a few tools to help you get started. Here are some suggestions: 
Podcasting/ Social Media Work. Social media has become a popular tool in promotion but an entire job within itself. Whether you're promoting your business or yourself, there are many platforms that allow you to express yourself freely. Regardless of which platform you choose to display yourself, you should do it properly. When live streaming, give your audience a professional look. Listed below are a few items you'll need to get your party started: 
Work For Hire Applications 
Nowadays, you necessarily have to go on an interview to make a living wage. So long as you have a smartphone, and can pass a background check, you can get a job that suits you. Most independent contractor applications allow you to work in your free time and make a decent wage. There are some applications that even allow you to fix your own price and choose your own hours. Listed below are a few popular applications to choose from. 
Uber/Lyft. Uber/Lyft are probably one of the more popular work for hire applications. All you need to work there is a clean driving record and an up to date car. These programs even offer services that help you purchase a car that you can keep for work or personal use. 
TaskRabbit. This is one of our favorite applications because of the myriad of job options available. Under TaskRabbit you can find any odd job you can think of. From painting, to yard work, to furniture assembly, or babysitting, TaskRabbit has it all. Simply price your skills, gather your needed materials, and apply with your clean arrest record. 
TIDY. Do you find comfort in cleaning? Tidy may be the application for you! Tidy is a smart phone application for individuals who need a little help cleaning or are looking for a professional finish. All that is required is that the cleaner use their own supplies and equipment to provide an expert cleaning.   
Wag. Time is precious and these days you may not even have time to walk your own dog as frequently as they would like. Wag is the perfect application for all those who love dogs! If you have experience with animals and love to enjoy the weather with a peaceful stroll then this is the application for you! Check out the website and fill out the application, you'd be surprised how much money you can make! 
Postmates. Earn up $25 an hour with this on-demand delivery application! Postmates connects restaurants, customers, and couriers together, conveniently. Customers simply order their favorite food from their favorite restaurants and wait for it to be delivered. Couriers can pick up the food at the restaurant and deliver it directly to the home of the customer. Customers can even tip the delivery drivers for prompt delivery and service. 
Enjoy the Summer with TheLAShop 
We have a lot to be thankful for this year. In 2021, it is more important than ever to spend time with the ones we love. Connect with your family and friends virtually this year. 
Many statewide restrictions are put in place to keep us healthy and protected. Though this change may take some time to adapt to, it does not mean that we still can't enjoy our current lives. Spend this time safely with your immediate families, and appreciate the time you have together. 
What is the LA lifestyle?
Los Angeles is known for our sunshine, fashion, and staying up to date with the latest modern trends. Living the Los Angeles healthy lifestyle is easier than you think. You simply have you find your tribe and go with it! Whether you're interested in lifestyle pets Los Angeles, the yoga lifestyle of Los Angeles, the Los Angeles fitness lifestyle, or the luxury lifestyle in Los Angeles we have the merchandise for you! Check out our inventory and get a taste of the hip and trendy Los Angeles lifestyle! 
    Join theLAShop Rewards Membership Program to earn points and save money on purchases on home essentials. As a theLAShop Rewards member, you will make 1 point for $1 spent at our online store! Receive a $5 to $30 coupon when you purchase from our website.
Point value is based on the purchase; the more you spend, the more you save.