Visualizing: How To See and Shape the Future
Usually, people wait until the New Year to come up with a resolution or some sort of plan to change their lives. However, with a global pandemic currently in progress, many people's yearly plans are not going quite as expected. Though 2020 has been very unpredictable, there are still many ways that we can keep on track and accomplish our yearly goals.
Setting goals is important if you're a leader at work, a parent, or just trying to succeed in your everyday life.
Building a successful future starts with visualization, organization, and detailed planning. In this article, TheLAShop will give you tips and suggestions on how to establish goals and create the future you want. 
Create Your Goals and Keep Them in Mind
Creating goals is easy. Keeping with them and accomplishing them is where the hard work begins. After you've created a list of your yearly goals, categorize them by importance and level of effort each feat will take to accomplish. Simplify them by breaking each goal into steps and separating them by month.
Lastly, post your goals in a space you can see every day like above your desk or on your refrigerator. Seeing your goals every day will help you remember them and accomplish small tasks that will keep you on track.   
 Learn to Roll with the Punches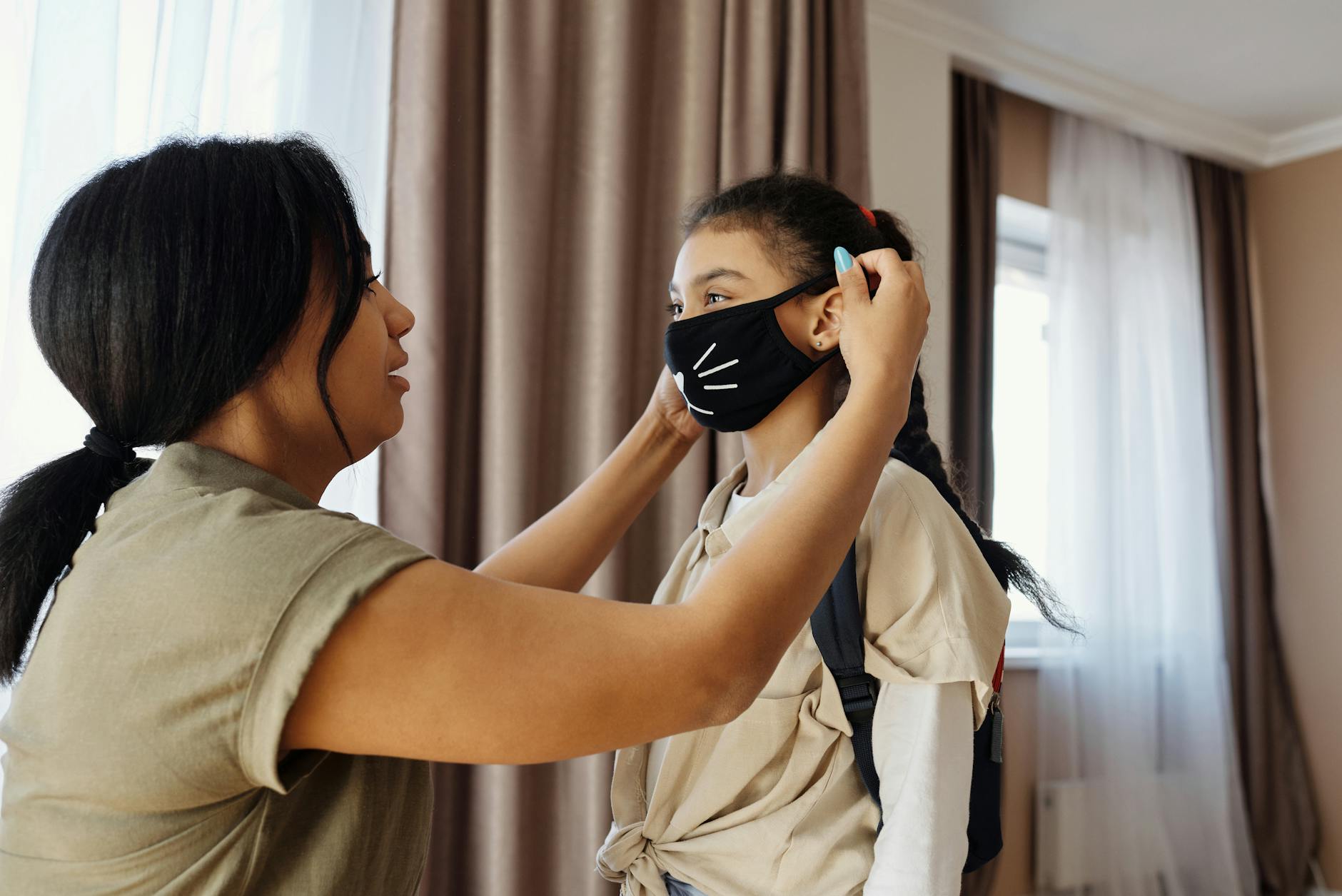 We may not be able to control everything that happens around us, but we can control how we respond to it. Keeping a positive attitude about current events can help you maintain normalcy in your family and encourage a healthy outlook on life. Dealing with the new order can be stressful for anyone, especially children. Here are a few tips on turning a few new negatives into positives and
mentally adjusting to the new normal. 
Wearing a face-covering. Though it is in our best interest, wearing a face-covering can be uncomfortable. However, there are many types of face-coverings on the market! Use this opportunity to show off your fashion sense! Get creative and bedazzle your own personal face covering or advertise your favorite sports team or t.v show! 
Spending Time at Home. You may be spending more time at home, but that doesn't mean that you can't enjoy yourself. Turn your backyard into an amusement park and entertain your kids with just a few simple upgrades. 
Keep Connected and Stay Involved 
 Keeping connected with others is just as important during these difficult times than any other. As you accomplish your goals, remember to keep others in mind. Not only can others help you achieve your goals, but getting involved with others can keep you motivated and focus. Socialization is a natural part of life so be sure to use social media platforms to stay connected to family, friends, and loved ones.
Take the Time To Mediate and Practice Self Care
Meditation is a great way to manage stress and remain focused on your goals. Taking a few minutes out of the day to reset your mind will help you reduce anxiety, and improve cardiovascular health. Some benefits to mediation include:
Lengthened Attention Span
Improved mood
Increases self-awareness 
Improves sleep
Can help reduce blood pressure 
Let TheLAShop Guide You To The Future You Want 
The future is unpredictable and you need to be prepared for everything. Take charge this summer and join theLAShop Rewards Membership Program to earn points and save money on purchases on home essentials. Don't forget to follow our Facebook and Instagram for information on the latest deals, freebies, contests, and more!