July 4th Food Ideas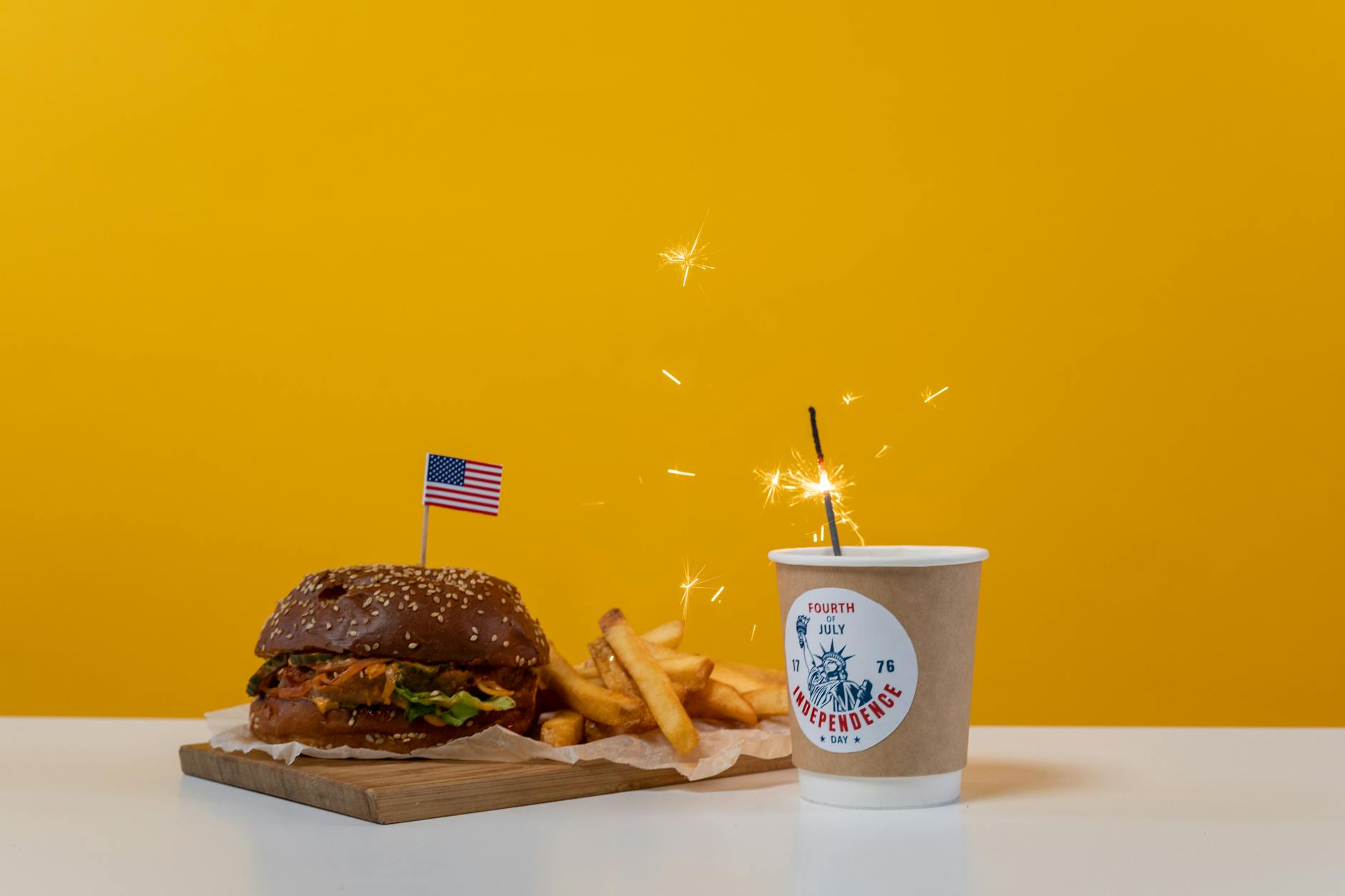 Kids can be very picky eaters. Sometimes they can reject food without rhyme, reason, or explanation. However, there is a utensil that can satisfy not only your tiny tots but everyone in the entire family: a countertop deep fryer. In this article, we will be discussing the best types of deep-fried foods you'd never thought you or your children would enjoy.  
Have a Deep Fried Breakfast
When most people think of a deep fryer, breakfast usually isn't the first thing that comes to mind. However, you'll be surprised to learn that a sturdy high-quality deep fryer is capable of making the most important meal of the day. Here are some July 4th breakfast ideas that you can make quickly with a deep fryer. 
Deep-Fried Boiled Eggs and Bacon 
Boiled eggs are an unexpected treat that even your kids will enjoy! The runny yolk surrounded by the crispy bread crumbs offers a unique blend of textures you have to try. This is our quick recipe to a delicious deep-fried breakfast: 
Ingredients:
3 cups Flour or Italian breadcrumbs
Step 1: 
Boil 2 eggs to your desired constituency. We suggest 6-8 minutes for a runny yolk. 
Step 2: 
Beat single, uncooked egg, with salt, flour, and milk. 
Step 3: 
Coat boiled eggs and bacon in the mixture 
Step 4: 
Heat vegetable oil 
Step 5: 
Dip boiled eggs and bacon into boiling oil. Deep fryers cook quickly and most foods don't need to be cooked for more than a few seconds. Most food only needs to be in the oil for a maximum of 20 seconds. 
Deep-Fried Lunch Items 
Deep fryers are made for lunchtime foods. From chicken wings to deep-fried soft shell crab there are many exotic delights you can create within seconds. For kids, we recommend deep-fried shrimp, french fries, and homemade honey mustard.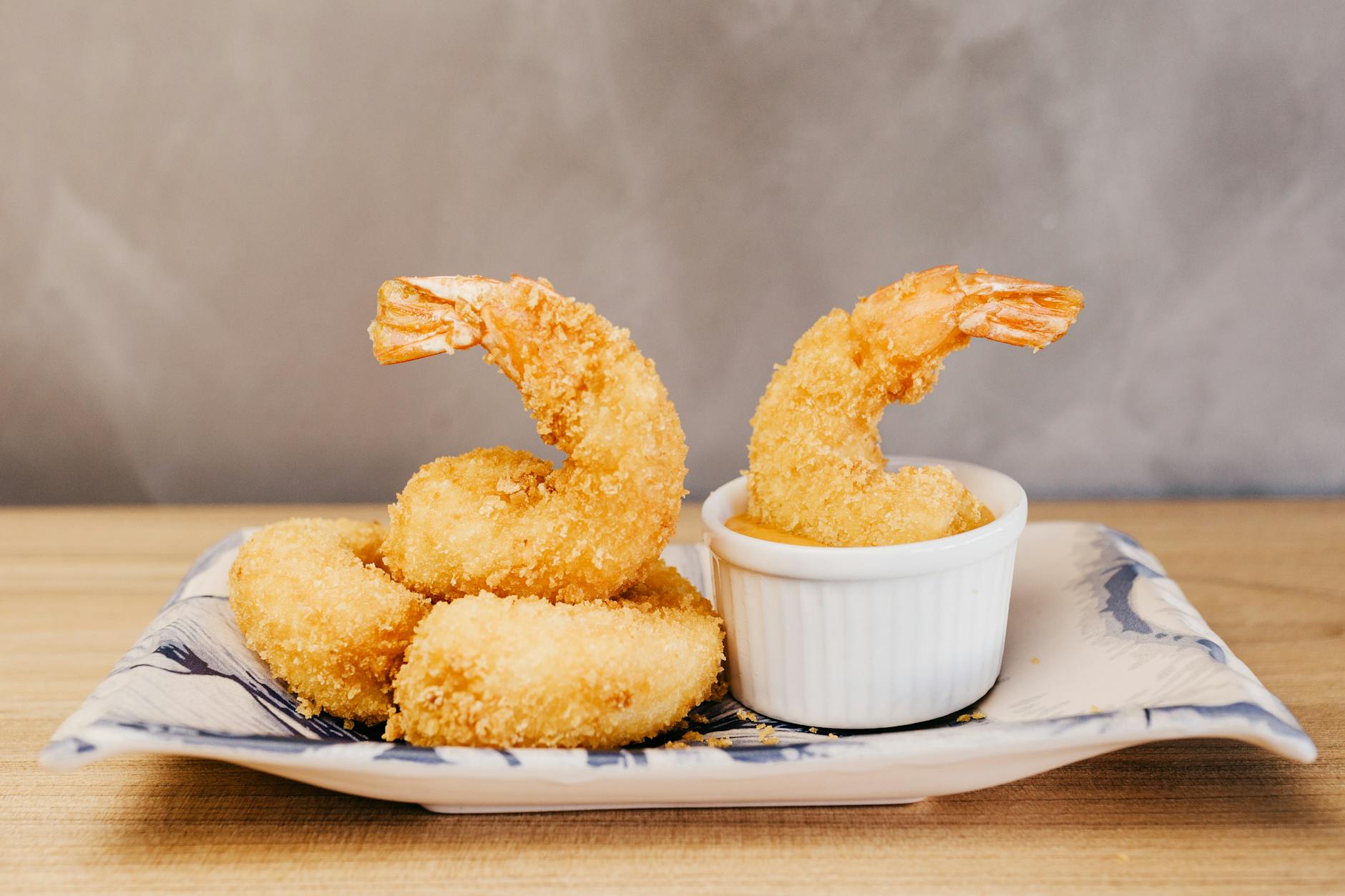 Ingredients: 
1 pound medium peeled shrimp
½ teaspoon salt, black pepper, garlic powder, paprika
1 cup of all-purpose flour 
1 cup of breadcrumbs or panko crumbs 
Step 1: 
Mix your seasonings in a small bowl with your defrosted, peeled shrimp. Mix your flour with your paprika, then mix your panko crumbs and eggs into separate bowls
Step 2: 
Heat the oil to about 375 degrees. Dunk each shrimp into the flour, then the egg mixture, and lastly into the panko crumbs. Cook your shrimp in the hot oil to your liking but do not cook longer than 5 minutes to reduce the risk of burning. 
Step 3: 
Remove shrimp from the basket and enjoy it with homemade honey mustard that can be made in less than 5 mins. 
Deep-Fried Pizza. 
You heard that right. Simply deep-fry your frozen pizza in hot vegetable oil for about 60 seconds. Allow the pizza to cool and enjoy your crispy, cheesy, saucy, treat. 
Deep-Fried Dessert
If you're going to throw the perfect backyard 4th of July party, you're going to have to have the right dessert. A favorite dessert for both kids and adults is a deep-fried oreo! Here's how you do it! 
Ingredients
1 package of double stuffed cookie sandwiches
Step 1: 
Heat oil to about 375 degrees in the deep fryer 
Step 2: 
Mix the egg, milk, and a tablespoon of vegetable oil into a single bowl. After the liquid is fully blended add the pancake mix and continue to stir until fully infused. Dip cookies into the batter and fry no longer than 2 mins. Let the cookies dry out on a napkin or plate before eating. 
Try Something New. Check Out These Holiday Recipes 
4th of July BBQ Ideas. Excited to celebrate 4th of July? Bring in the holiday with these delicious BBQ ideas! 
Top 5 Halloween Themed Deep Fried Snacks. Looking for something spooky this Halloween? Check out these quick and easy deep fried snacks! 
Thanksgiving Deep-Fried Foods. Thanksgiving food is delicious. Bring your family together this holiday with these crispy delights!
Deep-Fried Fun & Festive Christmas Snack Ideas. Christmas tree style pizzas and pretzels are always fun, delicious and festive treats! Learn how to make them here!  
Enjoy this 4th of July with TheLAShop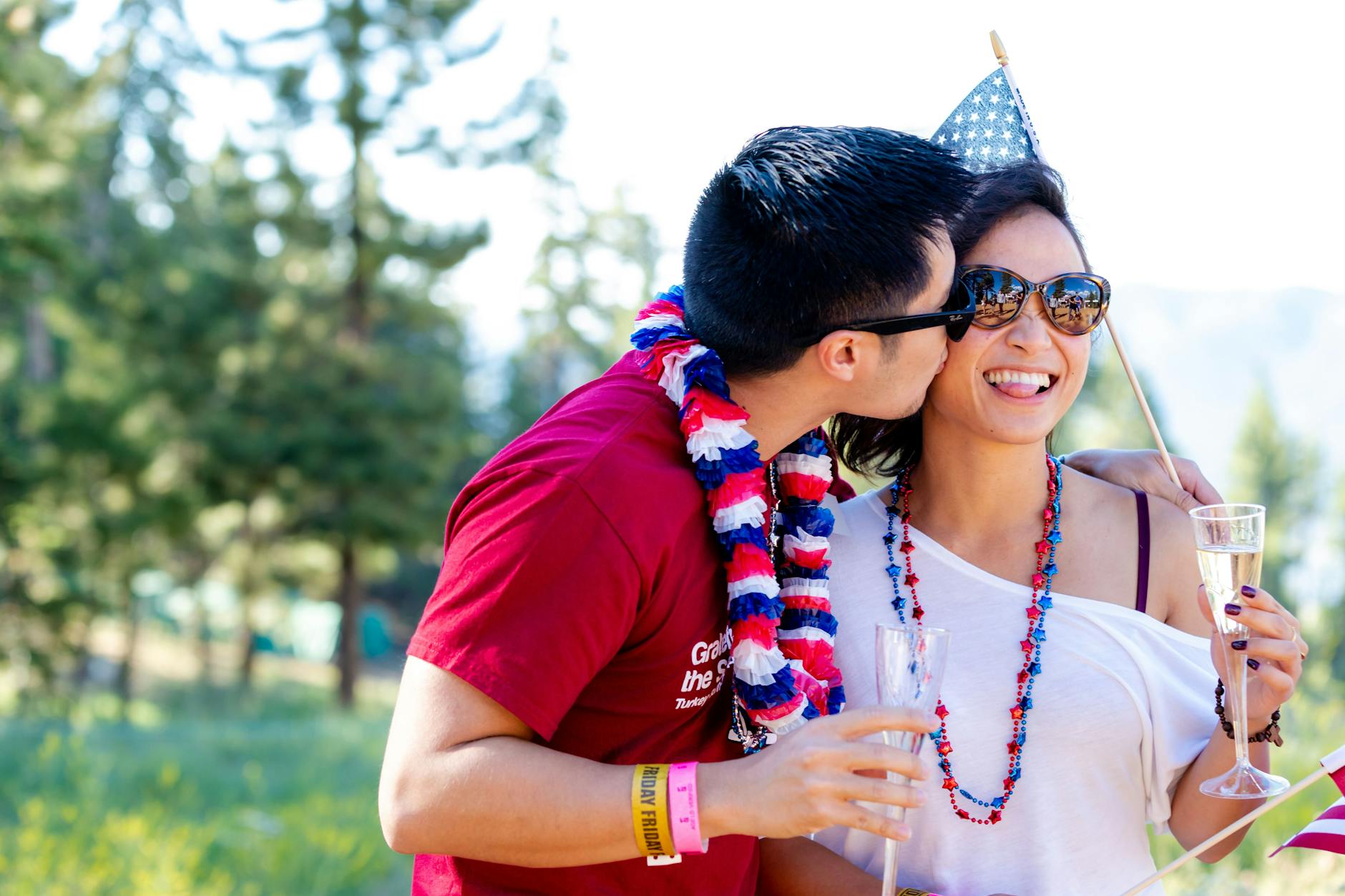 The 4th of July theLAShop the perfect time to share a meal at home with your family. Our home and outdoor collection will help you relax at home with summer. Join our Rewards Membership Program to save even more on purchases. Follow us on Facebook and  Instagram for information on the latest deals, freebies, contests, and more!