2020 has been an unforgettable year so far- Halloween shouldn't be different. Whether you're celebrating Halloween virtually this year or getting together with a small group of friends, your costume has to be the best.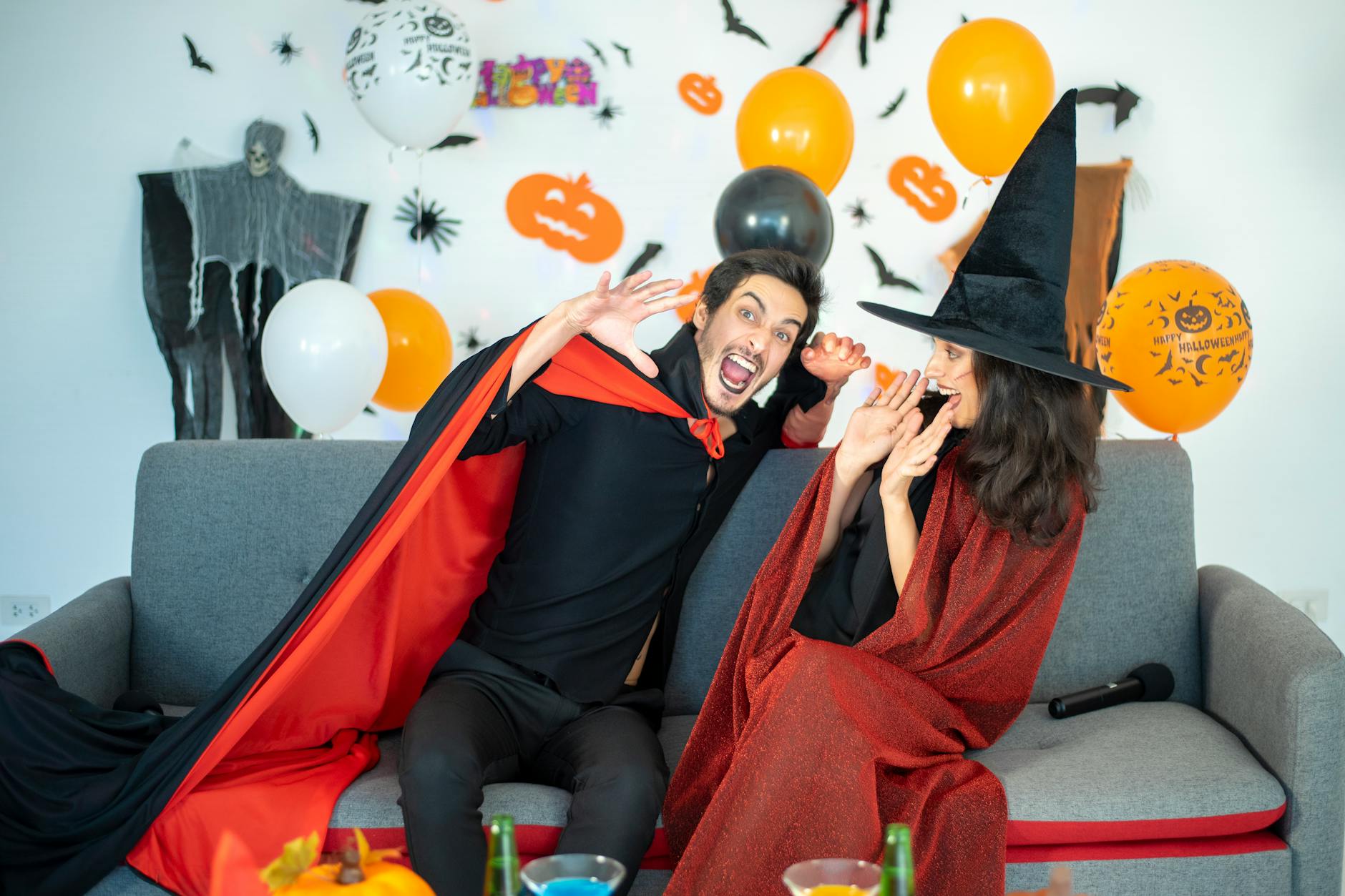 Whether you want to bring joy or spookiness to the party the spirit of Halloween is fun entertainment! TheLAShop wants you and your partner to win this year's Halloween costume contest! Here are a few 2020 clever Halloween costume ideas to help you get started. 
10. Mulan and Captain Li Shang 
Disney's Mulan was a much-anticipated film that broke records on September 4th, 2020! The movie tells the story of a brave young girl who disguises herself as a man to join the Imperial Amry and defend China against invaders. Though Captian Li Shang was removed from the live-action movie, many fans are portraying this power couple in memory of the animated film. 
9. Captain America and Black Widow
Superheroes are classic Halloween costumes because they are brightly colored, form-fitting, and easily recognizable. Though technically not a couple, there have been tons of fanfic and speculation about the relationship between these two. Though it may be complicated there is no doubt that they love each other and make a great team. 
8. Physical Distancing Barbie and Ken 
Take physical distancing rules to the next level with these in the box Barbie and Ken costumes! Look your best, but stay safely behind a face screen and at a far enough distance from the crowd with this clever and cute couples Halloween costume.  
7. Joe Exotic and Carole Baskins 
We can't say 2020 without thinking about the epic documentary that swept the world by storm, Tiger King. Tiger King became super popular due to the wild antics of two of the main characters Joe Exotic and Carole Baskins. Known for their crazy sense of fashions and eccentric personalities, Joe Exotic and Carole Baskins are easily recognizable and fun characters to play this holiday. 
6. #Filter #NoFilter 
If you're looking for a hilarious costume then consider a costume with a little bit of wit! Poke fun at social media with a #Filer #NoFilter costume! These costumes are easy to make and are sure to get a laugh from your friends and family. 
5. Kim and Kanye 
Kim Kardashian is always on the front page of every magazine and the tag on every headline, but Kanye West has also made a lot of controversies this year by running for president! Not only is the idea of the rapper becoming president funny, but the concept is also scary! 
4. Student Loans 
What is scarier than your student loans! They're with you forever and haunt you in your sleep until they are completely paid off! Everyone can relate to this hilariously creepy Halloween costume! 
3. Popeyes Chicken Sandwich 
Unless you've been living under a rock then you've had a Popeyes' chicken sandwich! Earlier this year, the Popeyes' chicken sandwich became so popular that some costumers went to the extreme to get their hands on that tasty sandwich! What's great about this costume is that one partner has to dress up, the other just has to look like a hungry customer! 
2. Jada-Pinkett Smith, August Alsina, and + Entanglement
We've all heard about the explosive revelations that Jada Pinkett Smith made on her talk show The Red Table Talk about her marriage to Will Smith. She confused America by calling her experience with August Alsina "an entanglement". Since then the term has gone viral resulting in thousands of meme, music videos, and social media posts. For this year, we're predicting plenty of Jada and August lookalikes tied together by a rope. Get it, "entanglement"? 
1. Original Costumes
Regardless of who or what you choose to be for Halloween, save money by making the costume yourself. Using a press heat machine you can create a myriad of costumes not only for yourself but for your entire family. You can use a heat press machine professionally to start your own clothing line or personally to just customize your own looks. 


Imagine the Possibilities with a Heat Press Machine 
If you have never heard of a heat press machine you need to get on the trend! A Heat press machine allows you to customize your clothes and home goods. Imagine placing your name, brand, or pattern on your clothes or favorite merchandise. Consider creating your own Halloween costume or using your machine to start your own clothing line! 
Halloween in Los Angeles 2021 
From the annual West Halloween Carnival to the opening of Holiday themed events at theme parks it is obvious that Californians love Halloween! As always Los Angeles has a myriad of open Halloween themed events and safe places to trick or treat. Regardless of what event you're going to or throwing you need to have the best costume. Take a look at our Adult DIY Halloween costumes,  family themed Halloween costumes, DIY Halloween Pet costumes, and costumes you can create with just make up to get inspired by our collection! Have fun with Halloween!       

What is the LA lifestyle?
Los Angeles is an amazing place to live. Los Angeles is known for our sunshine, fashion, and staying up to date with the latest modern trends. Living the Los Angeles healthy lifestyle is easier than you think. You simply have to find your tribe and go with it! Whether you're interested in lifestyle pets Los Angeles, the yoga lifestyle of Los Angeles, the Los Angeles fitness lifestyle, or the luxury lifestyle in Los Angeles we have the merchandise for you! Check out our inventory and get a taste of the hip and trendy Los Angeles lifestyle! 
Enjoy the Fall with TheLAShop 
We have a lot to be thankful for this year. In 2021, it is more important than ever to spend time with the ones we love. Connect with your family and friends virtually this year. 
Many statewide restrictions are put in place to keep us healthy and protected. Though this change may take some time to adapt to, it does not mean that we still can't enjoy our current lives. Spend this time safely with your immediate families, and appreciate the time you have together. 
    Join theLAShop Rewards Membership Program to earn points and save money on purchases on home essentials. As a theLAShop Rewards member, you will make 1 point for $1 spent at our online store! Receive a $5 to $30 coupon when you purchase from our website.
Point value is based on the purchase; the more you spend, the more you save.
Sign Up Here to Receive Special Discounts and 200 points just for signing up!

Kick-off the Season with our 15% Members-Only Sale 
Halloween, Black Friday, Cyber Monday, Christmas, the season for sales is right around the corner! Are you as excited as us? We're kicking off our seasonal sales starting October 8th and extending all the way to October 15th! Earn 15% off your entire purchase and 3 reward points when you buy 2 or more items! This offer is for our members only, so if you're not a member you should join our rewards program now to reap all the benefits of our program! With your new discount here are a few suggestions on what we think you should get for the holidays! 
We all know Halloween is right around the corner! Get your home ready with our Halloween collection. Celebrate Halloween with these spooky, and animated decorations! Get inspired by our Halloween collection! Join theLAShop Rewards Membership Program to earn points and save money on purchases on home essentials. Don't forget to follow our Facebook and Instagram for information on the latest deals, freebies, contests, and more!