Couples Halloween Costume 2021
A lot has happened in 2020 and even more iconic events happened in 2021! For good or for bad, Halloween is time to recreate these historic events into hilarious costumes all can enjoy. We all know that a good Halloween costume is recognizable, memorable, and evokes a set of emotions. What's better than 1 costume? 2! Here are the best couples costumes for Halloween 2021. 
Get Into A New World Of Fashion With A Heat Press Machine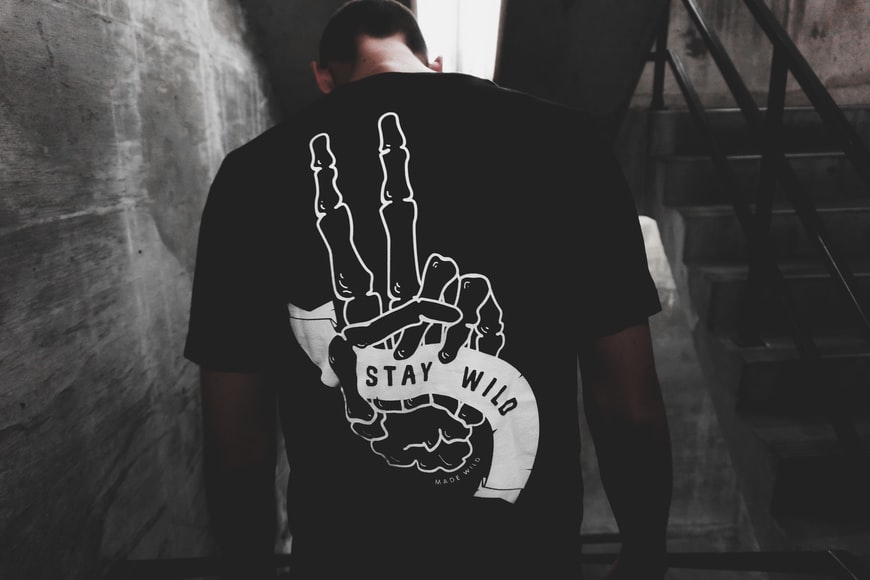 A heavy duty heat press machine will open up your world to new fashion possibilities! With a heat press machine, you can customize any piece of clothing you want! A heat press machine can customize t-shirts, hats, scarves, gloves and more articles of clothing. A heavy duty heat press machine can also customize household items such as cups, mouse pads, pillow cases, sheets, and more! 
Gorilla Glue and the Girl 
Gorilla Glue made headlines when social media star, Tessica Brown, decided to use the popular household adhesive as hair gel. The results were intense. Brown revealed her stiffened, rock-hard hair in 2021 in a viral plea for help with it's removal. The social media stunt swept the internet in early 2021 but the idea of putting glue in your hair remains in the minds of many.  
Cardi B and Offset 
Cardi B and Offset are no strangers to the headlines but in 2021 their names were on the tips of everyone's tongues! This is not only because Cardi B has continued to release new music such as her popular feature on Lizzo's Rumors, but Cardi B also gave birth to her second child! While most of us had no idea she was with child, Cardi revealed her pregnancy later in term. This surprise reveal has kept their names buzzing and our interests peaked! 
Facebook / Instagram Shut Down
Where were you during the 2021 Facebook and Instagram shut down? Many of us were stunned when we turned to smartphones or computers and learned that Facebook and Instagram were shut down for six hours on October 4th, 2021. Still to this day, we are unsure of the cause of the shut down but we are all aware of it! This Halloween stir up some laughter by impersonating the famous social media sites we all know and love! 
Meghan Markle and Prince Harry 
It's every girl's dream to be a princess… or is it? In 2021 Megan Markle and Prince Harry made history by stepping down from the Royal Family, relinquishing any royal duties, titles, or responsibility they may have. The decision was made largely due to the birth of the couple's first child and their relationship with the Queen. In their decision to step down, the couple interviewed with one of the most powerful women in the world, Oprah Winfrey, and revealed some royal secrets, making this moment a vital part of pop culture history.  
Wanda and Vision
Earlier this year, Disney's Marvel released a string of mini-series on it's streaming platform, starting with their flagship couple, Wanda Maximoff and Vision. The series, cleverly titled "WandaVision", features two of Marvel's strongest Avengers in a sitcom-like setting. The two superheroes struggle to raise a family in a fictional reality while dealing with horrifying memories of the past.    
Lil Nas X and The Prince of Darkness
Rapper and professional prankster, Lil Nas X, started off this year with the debut of his popular song, "Call Me By Your Name". The music video for the song had a futuristic Adam and Eve theme with heavy Christain influences. Lil Nas X shocked his audience with the controversial decision to swing down a pole to the underworld and give an intimate dance to the Prince of Darkness. While the act offended several viewers, the music video was later parodied on classic television shows like SNL. 
Milk Crates and Fallen Person 
There has been nothing more confusing and random than the Tic Tok crate challenge that appeared later in 2021. The dangerous challenge encourages viewers to build an advancing tower and dares them to climb the unsteady fixture. Unfortunately, the challenge is much more difficult than it looks and has resulted in many injuries. Though we do not condone actually participating in the challenge, we're all here for making a parody of it! This highly recognizable costume is sure to get some laughs this Halloween! Try it out and let us know!
Halloween in Los Angeles 2021 
From the annual West Halloween Carnival to the opening of Holiday themed events at theme parks it is obvious that Californians love Halloween! As always Los Angeles has a myriad of open Halloween themed events and safe places to trick or treat. Regardless of what event you're going to or throwing you need to have the best costume. Take a look at our Adult DIY Halloween costumes,  family themed Halloween costumes, DIY Halloween Pet costumes, and costumes you can create with just make up to get inspired by our collection! Have fun with Halloween!       
Our Halloween Sale 
This year, we're having a buy 3 get 15% off sale on our entire Halloween selection! 
Celebrity Halloween Decoration Tips 
At theLAShop we like to follow the hottest celebrity decoration trends! We all know that Halloween is the perfect excess to let your inner child run wild! Let the bounds of your imagination explode and get inspired by these celebrity home important and decoration tips!  
Kourtney Kardashian has stirred up attention in her neighborhood with this extra large giant skeleton. Strike fear into the hearts of every passerby with this tall and haunting, Halloween display! Depending on the size of your yard, you may not be able to display a massive skeleton in your lawn. TheLAShop is here for you with our lifesize 5-foot, poseable skeletons! 
Bend your poseable skeleton in hilarious positions and change up the positions daily! Pose your skeleton drinking tea, applying makeup, climbing a tree or any other ridiculous position.    
Halloween Trick or Treats
This year it is important to figure out how to safely trick or treat. It is important to understand your statewide restrictions and ideas to do better. Though many states are continuing their social distancing regulations it is also important to be responsible and regulate your own family.
What is the LA lifestyle?
Los Angeles is an amazing place to live. Los Angeles is known for our sunshine, fashion, and staying up to date with the latest modern trends. Living the Los Angeles healthy lifestyle is easier than you think. You simply have to find your tribe and go with it! Whether you're interested in lifestyle pets Los Angeles, the yoga lifestyle of Los Angeles, the Los Angeles fitness lifestyle, or the luxury lifestyle in Los Angeles we have the merchandise for you! Check out our inventory and get a taste of the hip and trendy Los Angeles lifestyle! 
Enjoy the Fall with TheLAShop 
We have a lot to be thankful for this year. In 2021, it is more important than ever to spend time with the ones we love. Connect with your family and friends virtually this year. 
Many statewide restrictions are put in place to keep us healthy and protected. Though this change may take some time to adapt to, it does not mean that we still can't enjoy our current lives. Spend this time safely with your immediate families, and appreciate the time you have together. 
    Join theLAShop Rewards Membership Program to earn points and save money on purchases on home essentials. As a theLAShop Rewards member, you will make 1 point for $1 spent at our online store! Receive a $5 to $30 coupon when you purchase from our website.
Point value is based on the purchase; the more you spend, the more you save.
Sign Up Here to Receive Special Discounts and 200 points just for signing up!